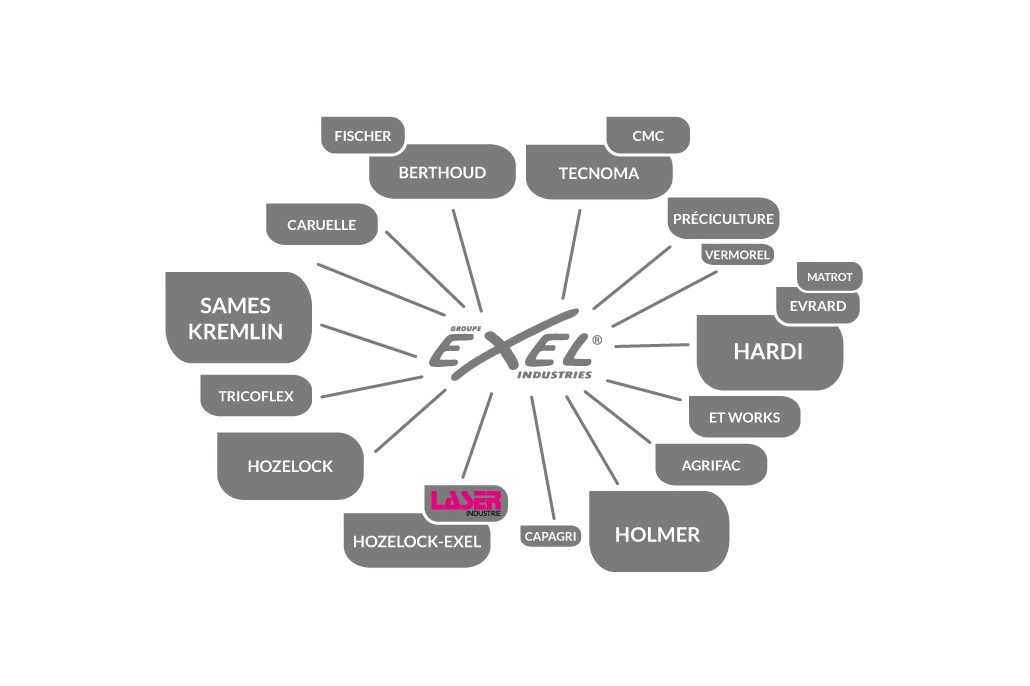 For more information on the Group :
An internationally leading group
Laser Industrie is an EXEL Industries brand, global leader of spraying and watering.
Founded 1987, EXEL Industries does business on three complementary markets : agriculture, industry and general public.
Culture of innovation
Research and development are one of the growth and success drivers of the group. The mastery of numerous state-of-the-art technologies and its know-how provide solutions perfectly tailored to each industrial sector.
In order to protect its innovations, EXEL Industries registers patents, regularly, 210 are actives in different countries.
Thus, Laser Industrie benefits from all the expertise of the group which allows it to develop product in compliance with specific needs.
A group with diversified brands and distribution networks
EXEL Industries has the most extensive product range with different distribution networks to cover all the market sectors.
A dynamic growth
– The world leader in plants protection
– The world's n°3 in material protection
– 3.720 partners, whose 40% abroad
– Subsidiaries in 29 countries throughout
– 48 production sites, whose 38 in Europe
– More than 210 patents registered in many countries